According to the report, Jennifer Aniston sent a message to Brad Pitt. The message includes "See – I told you so", on what the actor faces now with a self-admitted "moody" Angelina Jolie.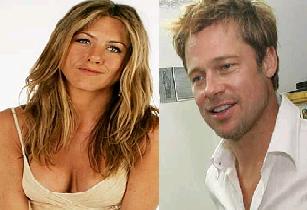 There is also a claim that the message come after Brad Pitt allegedly tried to discourage Jennifer Aniston from visiting his mother, as their closeness reportedly upsets Angelina Jolie.
Tiffany Law, the close friend of Jennifer Aniston, revealed, "Jen felt all along that Brad's new romance may not be all it was cracked up to be. The news that Brad and Ange are reportedly on the rocks come as no shock. Jen told Brad: 'You have made your bed – now you have to lie in it'. Angelina has started to boss Brad around in a way Jen never did."
The arguments have been reported from political differences to soy milk, and the fact that Brad Pitt is tired of being dragged all over the globe by the self-proclaimed 'stay at home mom" Angelina Jolie.
Comments
comments