Jennifer Aniston, who hit the front cover of a magazine with pregnancy report, is still sporting a very hard body and she has it on display in Mexico for the paparazzi.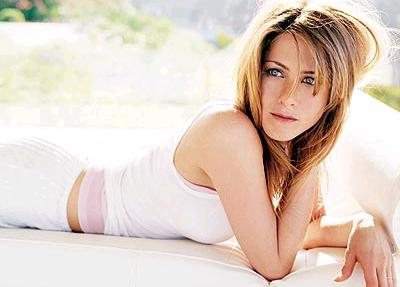 The first photos out of Mexico showed Jennifer with a light blue-gray cover over her bikini and there appeared to be a bit of a "baby bump" that had gossips buzzing, which you could see here. But alas she stripped out of the cover up to unveil her usual fantastic body. From all angles, it appears that Jennifer is still in awesome shape and not pregnant.
The representative of the "Break-up" actress immediately denied that she was pregnant, as the cover of the weekly entertainment magazine appeared that it would report on some surprise pregnancy. But the story only said that she was ready to get pregnant soon, and Jennifer Aniston has already admitted that herself.
The 38-year old actress is in Mexico to ring in the New Year with her best pal Courteney Cox and her husband David Arquette. There is also a mystery man along for the ride that no one has seemed to be able to yet identify and it really isn't even known if she is with Jennifer.
Comments
comments