Jennifer Aniston is set to play a 'cougar' in her new movie.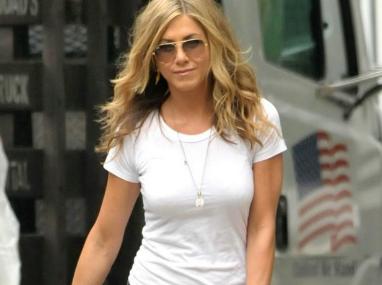 The former 'Friends' star will take on the role of a 30-something woman who preys on younger men in romantic comedy 'Pumas'.
The storyline will be based on two women who have a fondness for handsome, youthful guys but find their dating ideals challenged when they go on a French skiing vacation.
A 'cougar' is a slang term used to describe a predatory sexy older woman.
'Pumas' is not the only film Jennifer, 40, has signed up for.
The 'Marley and Me' beauty and her producing partners have secured the financing for upcoming film project 'The Goree Girls'.
A source said: "Jennifer has finally signed on the dotted line to make 'Goree Girls' her next movie as both star and producer. She is gearing up to shoot this during the first eight weeks of 2010."
'Goree Girls' is based on a true story about female inmates in a Texas prison who form the first ever all-women country act in the 1940s, and who are eventually granted pardons after becoming hugely popular.