Prince Harry and Chelsy Davy have sparked speculation they have reunited.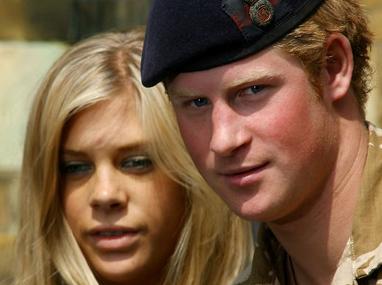 The pair – who ended their four-year romance last January – have reportedly been spending time at a pal's London home as they desperately try to rekindle their romance.
A source said: "They have been spending more and more time together. She doesn't like the pressure of being in the limelight when they're together, so they have decided to keep it low key."
Harry and Chelsy are also said to have agreed not to go to nightclubs together in an effort to limit media attention while they decide how they feel about each other.
The source to Britain's London Paper: "They made an agreement not to meet at big West End nightclubs so they don't get spotted. But they can still do the odd pub trip together because it's quieter inside.
"When Chelsy goes to clubs, Harry makes sure pals like Guy Pelly are with her, so they can look after her."
This is not the first time rumours the pair are keen to reunite have spread.
Earlier this month, it was reported Harry was planning to take Chelsy to Mauritius to show how much she means to him, although Chelsy was said to be unsure about the trip.
A source said at the time: "She's not sure it would be very clever to put herself through all that pressure and stress again.
"Chelsy and Harry had something special but he'll never change. He was always chasing other women and still is. And she quite likes having a more normal life."
Comments
comments