Jennifer Aniston is reportedly determined to "behave like a lady" over her split with "Gravity" rocker John Mayer.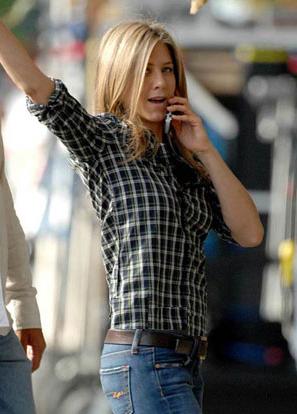 Despite John Mayer released a statement in the weekend that he was the one who ended the relationship with the former "Friends" star, the actress is also claiming she was the one who made the decision.
However, she is refusing to be drawn into a war of words with the musician. A source close to the 39-year-old actress revealed: "Jennifer will never kiss and tell, but it's she who ended the relationship. John's childish behavior only confirms she was right to dump him. Now he's acting like a spoiled child. Expect Jennifer to behave like a lady."
The actress was also angered by John's constant demands for money, it has been claimed.
The source added to gossip website: "Jennifer was tired of paying for everything. Cobwebs come flying out of John's wallet when he opens it. John liked living like a movie star when he was with her. Jennifer would never say anything, but you could tell it irritated her."
The revelations come after John's claim: "I ended a relationship to be alone, because I don't want to waste somebody's time if something's not right."