Michael Jackson's death could be homicide, according to the chief of the Los Angeles Police Department who said an accidental drugs overdose was the other alternative.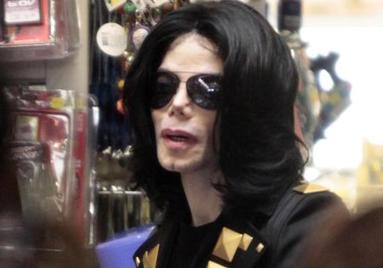 "We are still awaiting corroboration from the coroner's office as to cause of death. That is going to be very dependent on the toxicology reports that are due to come back. And based on those, we will have an idea of what it is we are dealing with: are we dealing with a homicide or are we dealing with accidental overdose?" LAPD chief William Bratton told CNN.
"We've got very good investigators. They will be prepared to deal with whatever the coroner's findings may be."
Detectives have interviewed a number of doctors who treated Jackson over the years, Bratton added.
According to the Los Angeles Times, the LA County coroner's office has subpoenaed medical files and records from various doctors, including Jackson's dermatologist, Dr Arnold Klein, who this week failed to deny he was the biological father of the star's two eldest children.
Richard Charnley, Dr Klein's lawyer, confirmed that the dermatologist had received a subpoena and handed over Jackson's records for examination.
A source close to the Jackson family said they had been made aware that the singer's death could lead to a criminal prosecution.
The website TMZ posted further details of Jackson's alleged drug use, including a letter fro a doctor which offered him a "potent narcotic" called Buprenex which was "just like the D [Demerol] but better". It was allegedly recovered by the Santa Barbara County Sheriff's department during a search of the Neverland Ranch in 2003. Buprenex is an injectable narcotic.
Sheriff's deputies also seized a scribbled note, which may have been written by Jackson, which read: "Buprenex does the same as demerol, the only difference is you can't become an addict on Buprenex".
Comments
comments