Jennifer Aniston will celebrate her 40th with friends on February 7, but be with just John Mayer on the actual birthday on February 11.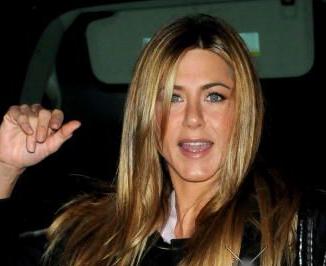 Jennifer, 39, and John, 31, plan a romantic getaway that will last through Valentine's Day.
Sheryl Crow and Courteney Cox will join Jennifer at her new Beverly Hills home for February 7 celebrations, reports In Touch.
Though Jennifer and John have not been sighted together in public for over a month, the two may have been spending time together.
On Tuesday night, x17 photographers found their cars parked next to each other at the Beverly Hills hotel, a favorite hideout of the couple. The cars remained there even after John left for New York City around midnight.
Comments
comments