Taylor Swift might feel heartbroken when she split from Joe Jonas of the Jonas Brothers.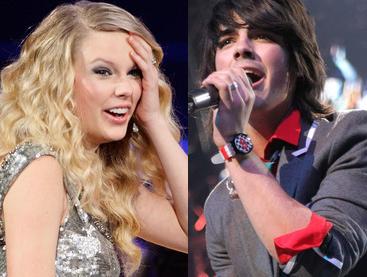 But the country singing sensation and the 19-year-old Jonas will reunite for the band's new movie, "Jonas Brothers: The 3D Concert Experience".
Taylor will perform a duet with Jonas Bros as part of the upcoming flick. The "Love Story" songstress had reportedly recorded a duet with the boys, and it will be featured on the soundtrack to the new film. Disney star Demi Lovato will also appear in the movie.
Taylor Swift and Joe Jonas reportedly started dating when she and Jonas Brothers toured together in 2008. Last October, the country cutie went public with their breakup after the middle Jonas Brother allegedly dumped her over the phone. Joe is now rumored to be dating actress Camilla Belle, who starred in Jonas Bros' "Lovebug" music video.
Comments
comments