Jennifer Aniston has been all class since her split two years ago with Brad Pitt but the actress has kept mum on the whole sordid affair of the celebrity couple known as "Brangelina," some think that the actress could not be blamed if she is going to tell all since both Brad Pitt and his partner have used Jennifer Aniston's name in interviews when they are looking for publicity for films.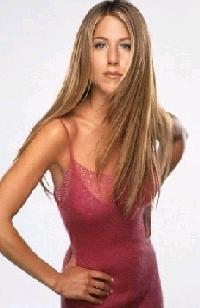 Speculations spread on Brangelina but the actress remained tight-lipped when Brad Pitt insisted that his romance with Angelina Jolie had nothing to do with ending their marriage. And Jennifer Aniston refused to speak up when her former husband insisted the two were still good friends.
There is a report that claims that the "Break-up" actress privately fired up. A friend, who knows the former couple, revealed, "Jen was absolutely incensed. She said: 'How dare he try and pretend everything is great between us?"
According to the friend, the fiery actress blurted, "What right does Brad have to keep saying these things? Angelina can say all she likes that she didn't steal my husband, and Brad can try and say he was all innocent. But you do the math! It doesn't take much working out."
Insiders are wondering if this Jennifer Aniston's offensive against Brad Pitt is only starting. Although the actress has been polite and vague with the breakup in interviews, it appears that she's unloaded on Brad Pitt. According to their friends, she may start letting the public know how she really feels, making appearances on talk shows and letting loose in magazine interviews.
Comments
comments