Kim Kardashian became a popular pin-up girl, a Tinseltown socialite and a clothing designer with a reality TV show and a "workout" video (both official and unofficial).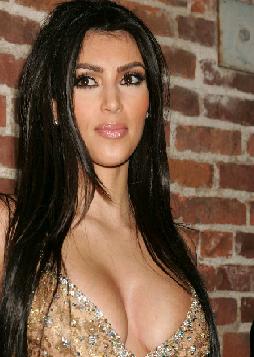 But the socialite still finds time to shake her well-known booty as she pose for Playboy magazine and fight the release of a possible new sex tape.
She celebrated her 27th birthday bash last Sunday at Hollywood hot spot Les Deux. Even though she initially slummed into the spotlight as part of the Paris Hilton/Nicole Richie pack, her posse was rife with pals who had an uncanny likeness to her former friends.
While Kim Kardashian was busy flashing smiles on her birthday, her sister Khloe was all tears because her band of 20 guys weren't allowed in to the exclusive hot spot.
Khloe tried to make her sister leave in protest, but Kim Kardashian appeared to look very happy. The brunette birthday girl made sure that her behind was at the center of the dance floor for hours "on end."