Jennifer Aniston, who was approaching to her 40th birthday in a few months away, was spotted on a Mexico beach as she flaunted her toned and tanned body.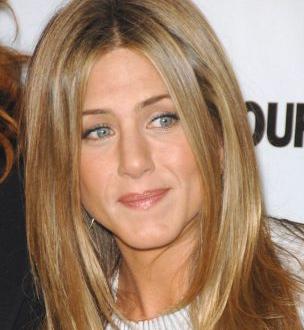 The "Break-up" actress looked serious and deep in thought as she relaxed in an orange and brown bikini and a pair of aviator shades. You could see her bikini shot here.
The Californian beauty was at the retreat for her second sunshine break this month, but seemed unmoved by the beauty of her location. Maybe she was too busy thinking with her recent split with John Mayer, upcoming 40th birthday or her next movie.
The actress managed to smile while she chatted to other guests. The day before Jennifer had ventured out alone with her camera to capture the region's beauty. Her Mexican sojourn comes just days after it emerged the 39-year-old was back in contact with her ex John Mayer. The celebrity couple split in August after a brief four month relationship. Over the last week, the couple have been in daily contact and are planning to meet face-to-face soon.
Meanwhile, the actress wishes men were more like dogs. She declared that she would love the men in her life to give her the same attention as her pet dog Norman.
She revealed: "It wouldn't be bad if, when a man comes home, he'd run to his woman with his tail wagging. This sort of excitement is something I've always missed in a man to be honest."
Jennifer Aniston is also reportedly finding it difficult to change the way she approaches relationships.
A source explained: "Jen just needs to be careful about not being so needy and vulnerable when it comes to men. Unfortunately, partying tends to bring that side out of her and she's a lot more appealing to John when she parties less."