Justin Timberlake, who previously admitted that he finds playing golf more nerve-wracking than performing a live show, has bought a vintage ring for girlfriend Jessica Biel.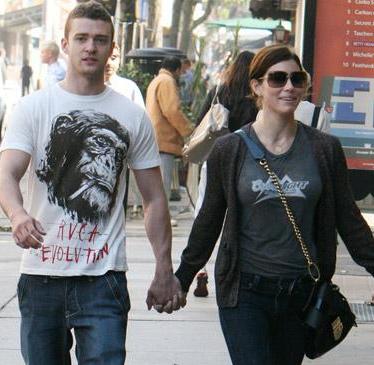 The "SexyBack" singer, who has been dating Jessica Biel since early last year, reportedly splashed out on the expensive accessory during their romantic holiday in Rome, Italy.
Jessica Biel chose the ring and a diamond bracelet at a tiny, unmarked shop in a cobbled street near Via Condotti, which is the Rome's most exclusive shopping street.
Nicola Boncompagni, who is the owner of the shop, revealed: "I could tell they had very refined taste because they asked about the history of all the jewelery. They seemed shy but in love."
The celebrity couple, who visited the shop when a friend recommended it, asked the sales assistant to empty the huge safe of its most expensive pieces so Jessica Biel could try everything on.
When Jessica Biel admired a 17th century necklace, Justin Timberlake serenaded her with a song from her new period drama "Easy Virtue".
After spending an hour in the shop, Justin and Jessica asked for the jewelery they had chosen to be sent straight to their luxurious hotel suite.
Earlier this year, the celebrity couple was believed that they are preparing to marry. In June, Justin was seen shopping for an engagement ring and had reportedly asked Jessica's close friends to help him choose the perfect diamond band.
Comments
comments