Jennifer Aniston is enhancing her green credentials by renovating her sprawling Beverly Hills home – complete with plenty of solar panels.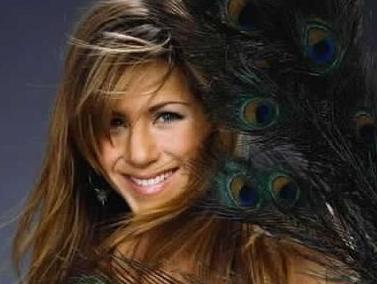 A reflective metal roof has also been installed to conserve energy and Jennifer has even swapped her Range Rover for a Toyota Prius – more than doubling her fuel efficiency for half the price.
The $15million renovations are just part of the former Friends star's environmentally friendly projects – she is also equipping her new Malibu pad with eco-friendly devices including drought-resistant plants.
And despite installing a swimming pool in her Beverly Hills mansion, the actress revealed she is keen on conserving water.
Prior to the launch of Al Gore's Live Earth concerts in 2007, she said: 'I take a three-minute shower. I even brush my teeth while I shower.
'Every two minutes in the shower uses as much water as a person in Africa uses for everything in their life for a whole day.'
The 40-year-old actress added: 'When you become aware of all the things you do, and the effect those things have, you want to make small changes.'
Concentrating on reducing her carbon footprint is hopefully taking Jennifer's mind off her recent break up with singer John Mayer.
The on-off pair split for the second time in February, shortly after they appeared together at the Oscars ceremony.
They had been dating for little over a year but are said to have come to a halt after a series of disagreements.
Some reports claim that Jennifer dumped her 31-year-old lover over his obsession with micro-blogging site Twitter.
During the actress's trip to Europe earlier this month, to promote her new film Marley and Me, she was apparently infuriated when the musician claimed he was too busy to return her calls, but found time to update his Twitter page.
Following their split John wrote on his Twitter page, just days later, 'this heart didn't come with instructions'.
Since parting ways with John, Jennifer has thrown herself back into work after relocating to New York to start on her new comedy film The Baster.