Jennifer Aniston's red-carpet hairstyle looks like something most of us could attempt with a decent pair of straightening irons and a bit of patience.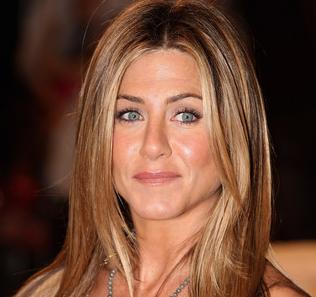 But astonishingly, the sleek style cost the actress almost £40,000.
The sky-high bill came because Miss Aniston, 40, insisted her hairdresser Chris McMillan accompany her on a week-long trip to Europe.
He flew with her from Los Angeles to London in first class last week, at an estimated cost of £14,400 each.
They returned to London so Miss Aniston could walk the red carpet at Leicester Square on Monday.
On top of this, Mr. McMillan was treated to an all-expenses-paid stay at several top hotels for the seven-day visit at a cost of £10,000.
It is thought that he also charged up to £1,500 a day for his tress-teasing expertise, pushing up the bill by another £10,500.
It is unclear whether Mr. McMillan, who is a close friend of Miss Aniston, was paid personally by her or by the film's production company, Fox.
Earlier, the actress revealed that her love of the natural look is not restricted to her hair.
She revealed: "I tried Botox once and it was really not good for me. I felt like I had a weight on my head."
She added: "I think it makes women look older. Harder. The warmth in their face goes away. You see women and you know they're not young, but you can't tell how old they are. That's what stopped me."
Then he accompanied her on a private jet trip to Paris for a premiere of her latest film "Marley & Me" – racking up another £4,000 bill.
Comments
comments