Photos of Chris Brown smiling while skimming the surf on a Jet Ski this past Saturday, just weeks after he was arrested after allegedly assaulting Rihanna in Los Angeles, created a stir and at least one star is speaking out.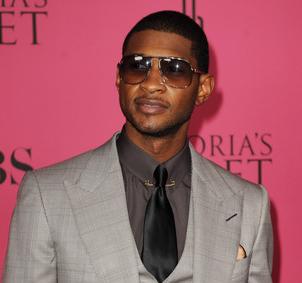 Usher reportedly said in a video clip on Jermaine Dupri 's YouTube channel, Living The Life: "I'm a little disappointed in this photo. After the other photo [of a woman believed to be Rihanna , following the incident, was posted on TMZ]? C'mon, Chris. Have a little bit of remorse, man. The man's on jet skis? Like, just relaxing in Miami?"
In the clip, which appears to have been taken down from the popular Web portal, Usher said Brown should "have some remorse" for the incident involving Rihanna .
The photos, which emerged over the weekend of Brown on the Jet Ski, were the first of the singing star since the incident.
As previously reported, Rihanna and Brown have reconciled and are once again romantically involved. They reportedly spent the weekend at a Star Island, Miami home owned by Sean "Diddy" Combs.
Comments
comments