Jennifer Aniston was believed to feel so desperate to be in a relationship when her new movie goes head-to-head with former husband Brad Pitt's latest film that her aides interviewed potential partners for her, according to a claim.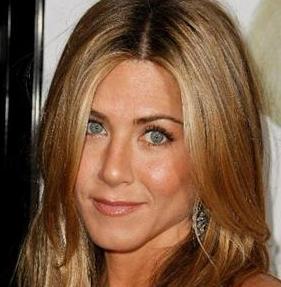 Both Jennifer Aniston and Brad Pitt release their films on Christmas Day in the United States.
Jennifer Aniston stars in canine comedy "Marley & Me" while Brad Pitt takes the lead role in fantasy drama "The Curious Case of Benjamin Button".
Sources pointed out that Jennifer Aniston could not face being single when the films came out and while Brad Pitt shows off partner Angelina Jolie.
Former "Friends" star had been dating 31-year-old musician John Mayer but they briefly split earlier this year. So assistants were called in to find her a 'replacement', according to the sources.
An insider revealed: "She didn't want to face the glare of being unattached while Brad Pitt toted Angelina Jolie around. She did not want to be single when her movie opened."
But the bid to find Jennifer Aniston a new man was called off after she got back together with Mayer, the New York Post's Page Six gossip column reports.
A representative for Jennifer Aniston was unavailable for comment.
Meanwhile, in the latest issue of GQ magazine the actress admits she didn't know who Mayer was before they met and struggles to name one of his biggest hits, "Your Body Is A Wonderland".
She revealed in an interview: "Honestly, I did not know much about him before I met him. I'd heard, you know, uh, 'Your Body' – that song. But what I can say is that I had no idea what an extraordinary musician he is."