Since there are a lot of speculation about Brad Pitt and Angelina Jolie, it appears that Jennifer Aniston has lost nothing. She looked stunning in her awesome bikini.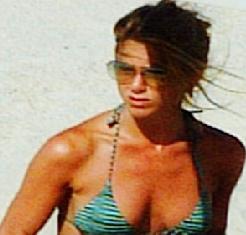 The actress decided to show her body as she is having surf lesson in Hawaii. She finally ditches the shorts when she surf and she looked good at the surfboard.
There have been all sorts of speculation that Brad Pitt is again speaking with Jennifer Aniston and his brother Doug earlier even admitted as much. Gossips claimed that Brad was against Paul Sculfor and Jennifer's brief romance and now Pitt has taken to wearing Paul Sculfor's newsboy cap.
You could see Jennifer in a bikini here.