As Jennifer Aniston turns 40 today, she'll no doubt be surrounded by those who love her — and that includes the man in her life, rocker John Mayer.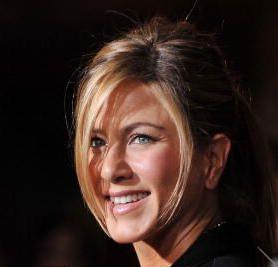 And while in her new movie, He's Just Not That Into You, she plays a woman stuck in a go-nowhere relationship, the same cannot be said for the actress' real-life romance with her 30-year-old beau. And just in time for Jen's big birthday, it looks like John will finally give his lady love the ultimate gift: a marriage proposal!
An insider revealed: "Jen and John are slipping away on a romantic getaway. And John's going to give her the ultimate surprise for her 40th — a gorgeous engagement ring!"
But taking that step towards marriage wasn't always a foregone conclusion for the hot-and-cold pair, who first hooked up shortly after Jen's 39th birthday last year.
At the time, John wasn't quite ready for monogamy. And after a sizzling summer with Jen, John called things off in August — only to quickly realize he'd made a mistake.
A source, who is close to John Mayer, revealed: "He begged and pleaded with Jen for another chance."
And while the actress did eventually take him back, a pal of the former Friends star said: "Jen made it clear that she wanted their relationship to be on the marriage track."
Though they recently split again for three weeks following their New Year's getaway to Mexico, the couple decided to recommit to their relationship. Jen, in particular, drew a line in the sand.
A friend added: "She made it really clear to John what her rules are. And John had no problem agreeing to whatever she wanted."
Comments
comments