Attending the 66th Golden Globe Awards, Vanessa Hudgens made sure she didn't go home empty-handed. The "High School Musical" sweetheart reportedly picked up $12,000 worth of freebies at the ceremony held at the Beverly Hilton hotel in Los Angeles, California on Sunday, January 11.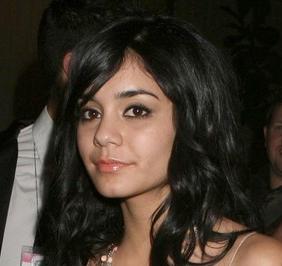 It seems that Vanessa, who hit the red carpet with her boyfriend Zac Efron, wanted to pick up as many items as possible from the event's sponsors. Her assistant was reportedly was seen carrying four bags crammed with goodies.
A source revealed: "Vanessa [Hudgens] overtook the area and was careful to make sure she took something from every booth."
Among the items the 20-year-old actress picked were a one-year pass for herself and a friend to AMC Theatres, a BlackBerry Pearl phone, a coffee machine, a $4000 diamond pendant, designer clutch bags and a year's membership at a gym.
At the event, the Disney darling was also heard talking about the "huge house" she has just bought. Vanessa was heard telling friends how excited she is to be moving in.
Comments
comments