Paul Sculfor, the former boyfriend of Jennifer Aniston, was overwhelmed by her celebrity status, revealed by his former lover Lady Victoria Hervey.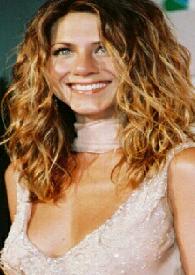 The British-born model, who recently split from Jennifer Aniston following a two-month fling, struggled to cope with the attention surrounding their relationship, claimed by his former lover.
Lady Victoria Hervey revealed, "He was given the keys to her house and at one point had to spend a week without leaving it as up to 50 paparazzi at a time were outside waiting to get a picture of the two of them together. We're good friends and I was one of the first people her told about Jennifer. He said she made him happy but he was having to keep under the radar.
One minute he's living a normal life and the next he's over every magazine and television channel in America. He realized the pressure of fame – it's something you want until you actually get it."
Paul Sculfor left Los Angeles and returned to London shortly after splitting from the "Break-up" actress.
Lady Victoria Hervey added, "He is enjoying having the pressure taken off him and spending time with his family".
Comments
comments