Jennifer Aniston, who previously sizzled with her recent GQ cover, met up with friends David and Courteney Cox Arquette and their 4-year-old daughter Coco Wednesday for their annual Christmas Eve dinner at Mastro's Steakhouse in Beverly Hills.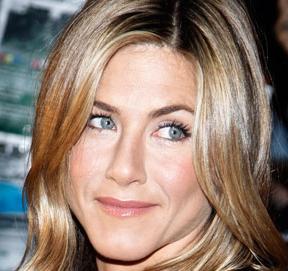 A source shared the scoop: "Jen and Courteney chatted non-stop. Jen was also very sweet to Coco and the two giggled together."
While Jennifer Aniston's musician boyfriend John Mayer remained on the East coast, the actress, who was dressed in black and smiling from ear to ear, joined the Arquettes and a few other friends in the restaurant's private dining room, which overlooks the kitchen, and features a rhinestone chandelier.
The source continued: "Jen usually gets steak, but she asked for fish instead and she ended up getting the sole and vegetables," the source says. "Jen also had some white wine with her fish, while the rest of the table enjoyed steak. Courtney and David were also in a great mood and they acted very sweet to each other."
Frank Sinatra played in the background and their table was festively decorated with candles.
The source added: "Coco was walking around the restaurant without any shoes and when Courteney asked her where her shoes were, Coco said they were too tight and that she had to take them off. Both Jen and Courteney were smiling at her. Jen and Coco seem to have a very special bond and it was cute to watch Jen dote on Coco."
Comments
comments