If you believe the latest gossip, Brad Pitt is making alcohol-fuelled calls to former wife Jennifer Aniston while Angelina Jolie is working, and Jen is making boozy late night calls to her other ex, John Mayer. It's a crazy Hollywood love quadrangle!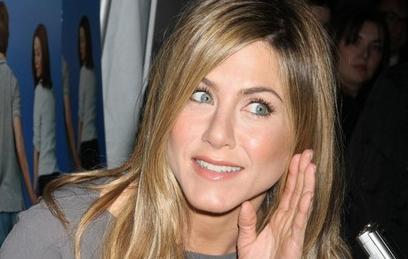 The Marley & Me actress is said to have realised she misses her former beau while drinking on her own at home – never fails!
"[He] wasn't calling her or texting her," says a friend, according to Britain's Heat magazine.
"But, as she got lonelier and the shoot wore on, she started reaching out to him, sometimes very late at night and sometimes after a few too many glasses of wine."
Jen's pals, including Courteney Cox, are less keen on a Jen and John reunion, according to the insider.
"Courteney is the biggest objector to a John reunion," continues the source. "They never got along and Courteney is someone who has always told Jennifer she's just too good for John.
"Jennifer's friends do not like John Mayer. But Jen, as always, acts from the heart, and if she loses a couple of friends in the course of getting back together with John, then so be it."
Comments
comments