Jennifer Aniston works out at 3am every day.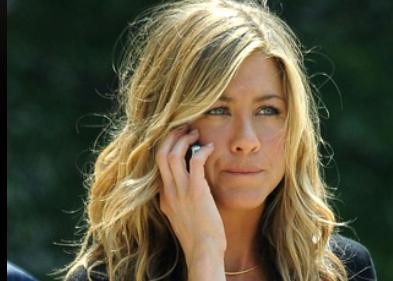 The 40-year-old actress, who is currently filming 'The Bounty' in New York, wants to keep in shape despite her hectic schedule so gets up in the middle of the night to exercise.
A source said: "Jennifer has had a totally overhaul for this film. She wants to be seriously fit, yet remain curvy.
"There are a lot of early starts on set, so she has had to get up at 3am to get two hours in the gym before filming at 5am. She is supposed to be playing a 35 year old, and is concerned she won't look the part now she is 40.
"It isn't just for this part, either. Every time she is offered the role of a mother, she turns it down – she wants the young characters."
Jennifer – who was recently romantically linked to her 'The Bounty' co-star, Scottish actor Gerard Butler – has even flown her personal yoga instructor Mandy Ingber from Los Angeles to New York so she can have regular sessions in private.
The source added: "It hasn't been easy, but she has combined one-on-one yoga sessions with gruelling weight and workout sessions.
"Her new body is the talk of the set and she is revelling in the attention. Everyone agrees that Jennifer is looking sensational at the moment. Her curves have definitely been noticed – she is glowing."
Comments
comments