It looks like the recently reconvened romance between John Mayer and Jennifer Aniston is so hot that the couple are already reaching levels they'd never approached before their split in August.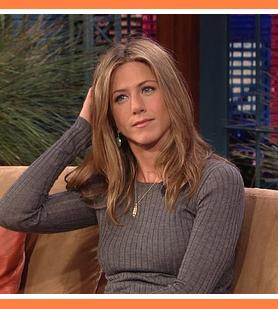 According to a report, Jennifer Aniston, 39, paid her first ever overnight visit to John's L.A. bachelor pad on Thursday night.
The actress, who was casually dressed in jeans and letting her hair down as she rode in the back of her security detail's car, was spotted arriving at John Mayer's home in Pacific Palisades around 9:30pm PT. As she stepped out of the car and headed into the house, it looked like she was carrying an overnight bag. This small gesture marks a huge moment in their relationship.
An insider revealed: "Since they started dating, they always — ALWAYS — stayed at Jen's place. John's home is your typical bachelor pad; it's run-down, overgrown with trees and needs a paint job. There's probably a moldy tuna fish sandwich and a six-pack of beer in the fridge. That's not exactly what Jen is used to."
Of course, this special visit from Jennifer Aniston comes on a special night for the singer, as he celebrates his 31st birthday. Last night, the pair got an early start on the festivities by hitting the town to party at an exclusive cigar bar in L.A.
Comments
comments