Vanessa Hudgens is sick of those people especially the middle-age ones chasing her around all day. While the "High School Musical 3: Senior Year" star loves having adoring fans, she revealed that things can get a little weird.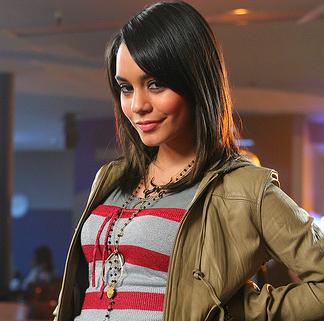 The "HSM3" actress said: "It has become crazy, just the fact that we have people following us around. We're girls with 40-year-old guys chasing us [and] stalking us all day. It's really weird."
However Vanessa Hudgens, who shot to fame thanks to the Disney series of movies along with HSM castmates Zac Efron, Ashley Tisdale and Corbin Bleau, realized that fame does come with a price.
On constant attention, she added: "It's really weird. But I feel like it's something that comes with the territory. Unfortunately there is not much you can do about it."
Meanwhile, Vanessa Hudgens set up Zac Efron on late-night TV in America on Wednesday night. She sent "The Tonight Show" host Jay Leno footage of her sweetheart performing in a real high school musical.
Upon hearing Zac Efron would be a guest on the show during a recent appearance, Vanessa Hudgens promised to send in a rare tape of the teen pin-up performing "All I Want For Christmas Is My Two Front Teeth" in a junior high school festive event.
Red-faced Zac Efron took the joke well, stating, "How could you not say that kid was destined to be a star."
The celebrity pair is currently promoting their third film together, High School Musical 3: Senior Year.
Comments
comments