Jennifer Aniston is planning a star-studded 40th birthday party.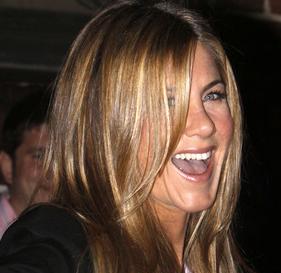 The former "Friends" actress, who reaches the landmark age on February 11, wants to celebrate early with a lavish bash at her new Beverly Hills home on February 7.
The guest list will include Jennifer's boyfriend John Mayer, her close pal Courteney Cox and her husband David Arquette and singer Sheryl Crow.
It is believed the actress is planning the early festivities because John wants to take her away for a romantic break for her actual birthday.
The pair will leave for their intimate getaway – which will also take in Valentine's Day (14.01.09) – straight after the party.
Rumours are rife that John is set to propose on Jennifer's big day, and has splashed out on a custom-made engagement ring for her.
Jennifer recently revealed she was looking forward to the milestone and isn't scared of getting older.
She said: "Everyone has been asking me if I worry about being nearly 40, but no, not really. These days I'm a lot more serene and I'm ready to embrace a new decade."It almost feels like a badge of honour in a weird way."