Paris Hilton is rumored to be eager to take part in the next season of Celebrity Big Brother in the UK.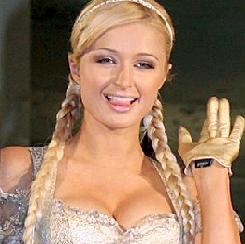 The report claims that the socialite is being offered a sum of over £300,000 to take part in the celebrity version of the show.
The hotel heiress is reportedly hoping to raise her profile and to put an end to her image of being a spoilt party girl.
A source, which is involved in the Channel Four reality show, revealed, "We told Paris, 'Name your price'" and that Big Brother bosses were in "firm talks" with the heiress.
The source added that was eager to change her image of being a "bimbo" and a "wildchild".