Jennifer Aniston is "disappointed" she won't be receiving old-age make-up for her new film.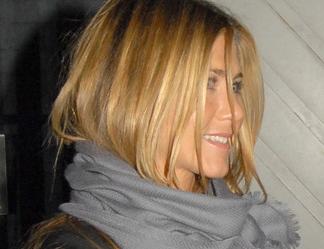 The 40-year-old actress, who plays a 48-year-old woman desperate to have a baby in 'The Baster', was surprised to discover she would not be getting prosthetics or make-up to make her look older.
A source told Life and Style Weekly magazine: "She keeps saying it's not believable because she looks much younger. She asked the make-up artist what high-tech effects they're going to use to age her, and she was disappointed to learn there aren't any."
Jennifer has previously been open about her struggle with the ageing process, admitting she hates finding grey hairs among her locks.
She explained: "I found a really long grey hair and it kind of flipped me out. It's not my first but it's the fact that it was so long. I was like, 'Oh that's been there. How many others are there, and what does that mean?' It actually brought me to tears slightly."
Although she claims not to be too concerned with her age, Jennifer admitted finding the prospect of leaving her 30s behind earlier this year was daunting.
She said: "I have to say really, I feel better than I ever felt in my life. I did have a moment, though, over the weekend my first like huh. I don't want to turn 40."