Zac Efron is a pro when it comes to whipping up the teenage girls, who are always swarming around the actor. But apparently he also causes a stir at airports too.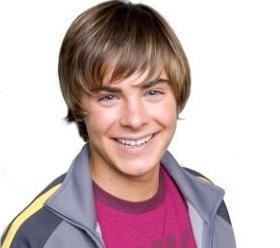 Arriving at LAX yesterday afternoon for the "17 Again" movie premiere, the star was nearly trampled by the hoards of paparazzi.
Trying to escape the photographers, he attempted to run up a down escalator – what happened next?
Efron says, "The guy in front of me kind of fell and then I fell on top of him. It was kind of weird. There were so many paparazzi. It was crazy…When there's that many paparazzi, you can't see. People start yelling. People get hurt."
The man who fell was not a bodyguard as previously reported and Efron confirms it "was just a guy from the airport helping out."
Rumors surfaced that Zac Efron is set to star in the movie version of the animated series, Jonny Quest, and at the "17 Again" movie premiere he told Extra, "It's a rumor at this point. It's really early on. I just had a meeting. It's not a green lit film, so there's no start date… I think it's still what you'd call in development. Far from being started, so don't talk about it too much."
"Extra's" interview with Zac Efron airs tonight.