Jennifer Aniston wishes her love life was as simple as it is in her movies.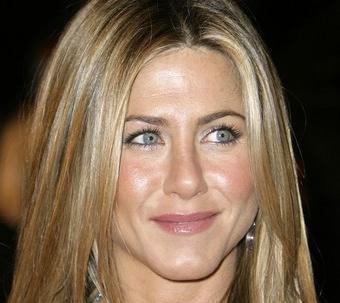 She revealed: "Relationships in the real world aren't like films, they are very strange and unpredictable – as we all know – and sometimes people get hurt."
She continued: "You can survive anything – human endurance is unbelievable. But yes, it's sad coming to the end of something special. You try to avoid all the pain but that somehow causes even more. I'm a human being, having human experiences."
She is very selective about her boyfriends, saying: "What I look for is a man who can be a friend, someone who is an equal and one with whom I feel comfortable. I want to be happy and loved, and not settling for something second best and less than I deserve. But a relationship of and by itself is not what is going to make this gal survive – a relationship is the cherry on the top of the cake."
Despite her very public and painful separation from her former husband and her most recent separation from John, she has never given up on love as she added: "You must never ever close your heart."
Meanwhile, no major blow-up between John Mayer and Jennifer Aniston prior to their recent break-up, says a source who claims their split is "completely amicable."
The friend revealed: "They're definitely broken up," adding that the split "was completely amicable."
The friend, moreover, elaborated: "I know everyone is looking for the big juicy fight, but there was none."
It was claimed on Wednesday, March 11 to be informed by a source that John and Jenn have ended their love relationship. They broke up shortly after Jenn returned to U.S. following a trip to Europe to promote her new flick "Marley & Me". Representatives for both of them gave no clue whether the report was true.
Both John Mayer and Jennifer Aniston, in the meantime, reportedly have been busy working. He is said to be working on a new album, while she is expected to fly to New York City in the spring to shoot her new movie "The Baster."
Comments
comments