It seems Jennifer Aniston and John Mayer have split, at least according to the rumor mill, but what is Jennifer Aniston's new love?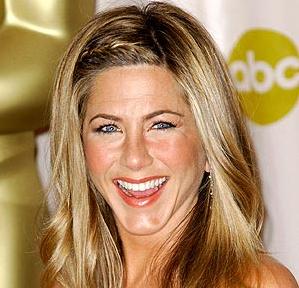 Jennifer Aniston and John Mayer, who have been on-again off-again for quite some time now, have apparently split – and the National Enquirer is claiming that Jen has found a new love – spending money.
A friend of the actress revealed: "Jen is burning through money at an alarming rate."
The friend continued: "Sure, she's rich. But even for a big star, Jen's spending has gotten out of control."
The friend added: "Spending helps numb Jen to the things she sdoesn't have, like a husband and children. These days, even the super wealthy are cutting back, but not Jen."
Meanwhile, Jennifer Aniston gets a massage in this new still from her upcoming Stephen Belber-directed romantic comedy, Management.
The 40-year-old actress plays Sue Claussen, a traveling saleswoman who sells cheap art to small companies and motels. Co-star Steve Zahn takes on the role of an underachieving assistant motel manager.
Management, which also stars Woody Harrelson, opens in theaters everywhere on Friday, May 15th.
Comments
comments