Paul Sculfor, the new man of Jennifer Aniston, was spotted leaving her home early on Sunday morning. This sparked rumors that they spent the night together.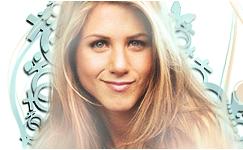 Paul Sculfor left Jennifer's Malibu property carrying a bottle of Smartwater, which the former "Friends" beauty is the official spokesperson for, according to a report in the newspaper.
The pair was first seen in public together enjoying a romantic candle-lit dinner three weekends ago at Santa Monica's One Pico restaurant in the Shutters Hotel. However, a representative for the 38-year-old beauty said it was nothing serious. The spokesperson revealed, "There is nothing to report. It is way too premature, and we are not going to start commenting on her personal life."
The pair has also been seen out on the town with former Spice Girl Victoria Beckham – a close pal of Paul's former girlfriend, make-up artist Maria-Louise Featherstone.
Despite her reported budding romance with Paul, friends of the actress believe Jennifer Aniston is just enjoying the dating scene.
One friend revealed, "I wouldn't say he is her boyfriend. Jen is dating a bunch of guys. She has met a few really great, nice guys. She is just seeing what's out there."
Comments
comments