Jennifer Aniston, who previously rumored that her romance are on the rocks, plans to toast the New Year with some old friends in Mexico and it looks like she won't have to travel far for a New Year's Eve kiss.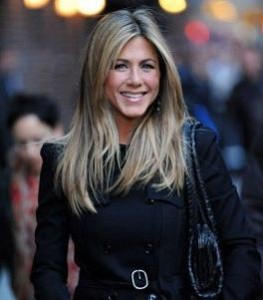 The star of the Christmas box office record holder "Marley & Me" was spotted as she arrived in Los Cabos over the weekend where she plans to spend the holiday with Courteney Cox Arquette, her husband David and their daughter Coco.
Jennifer Aniston's boyfriend John Mayer, who had a cozy post-Christmas dinner with the actress at Wolfgang's Steakhouse in Beverly Hills on Dec. 26, flew to popular Mexican resort town with his brothers on Saturday. He plans to stay there through the New Year, according to sources.
While the couple appear to be staying in separate residences, their places are just a short drive away and are connected by a private beach perfect for long walks at sunset.
Jennifer Aniston is making a tradition of spending the holidays with the Arquettes, having spent a festive night out with them at Mastro's Steakhouse in Beverly Hills on Christmas Eve.
Comments
comments