Jennifer Aniston is reportedly having a "non-exclusive" relationship with John Mayer.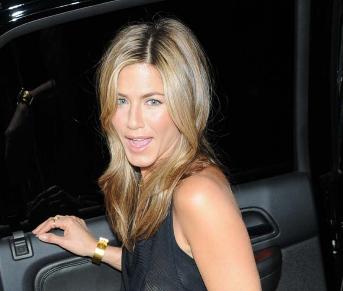 The "Marley and Me" actress, who rekindled her relationship with the "Gravity" singer at the end of last year after a brief split, is happy to keep her options open until she decides John is 'The One'.
A source said: "We think Jen told John she wants a non-exclusive relationship at the moment. Jennifer is just too busy with her career to keep an eye on John, and she is open to offers if the right man came along."
Jennifer also is refusing to let John move in to her home until she decides she is ready to make a long-term commitment or if the musician proposes.
Last month, John, 31, jokingly posted on the internet he was "welding an engagement ring for my girlfriend".
The source added: "He won't commit to a timeline on marriage, so Jennifer doesn't want him moving in."
Last weekend, Jennifer celebrated her 40th birthday with a lavish party.
The former 'Friends' star – who reached the landmark age on February 11 – celebrated four days early with a star-studded bash at her Beverly Hills mansion.
Jennifer invited close friends including Courteney Cox and husband David Arquette, Oprah Winfrey, Sheryl Crow, Tobey Maguire and wife Jennifer Meyer, Tom Hanks and Rita Wilson to join her and John for the celebration.
Comments
comments