Salma Hayek and Colin Farrell are dating.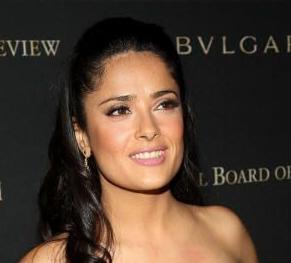 The pair sparked rumors of a romance at the recent Golden Globes Awards ceremony, where Colin was seen cradling Salma's face and locking lips with the stunning actress.
A source said: "He held her face and kissed her several times. It was very intimate, not like they were just pals."
However, this is not the first time Salma – who has 16-month-old daughter Valentina with ex-partner Francois-Henri Pinault – and Colin have been intimate.
The pair briefly dated while filming 2004 movie 'Ask the Dust'.
Salma is said to "adore" the 32-year-old Irish actor – who has previously battled drug addiction – and was left upset when their short-lived romance didn't work out.
The source added: "Colin was in love with her but was too screwed up on alcohol and drugs to make a good boyfriend to her. Now that he's sober, their chances are much better."
Comments
comments