Jennifer Aniston, who was reported to have a birthday proposal, wanted her own restaurant.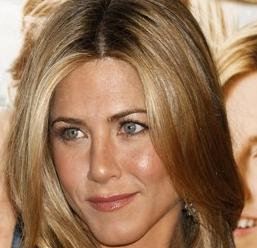 The "Marley and Me" actress, whose father is Greek-American, loves the idea of running her own eatery and believes she would have become a restaurateur if she hadn't found success on 'Friends'.
She revealed: "I always thought it would be fun to own a restaurant. My family is Greek, and many of them own restaurants and coffee shops.
She continued: "I make a mean baklava with my grandmother's recipe so I thought that could have worked out for me."
However, it appears Jennifer, who turns 40 in February, is unlikely to move into the service industry any time soon as she has two films due out in 2009.
Jennifer Aniston, who appears alongside Owen Wilson in upcoming movie "Marley and Me," puts her successful career down to heavy criticism she received while she was studying her craft.
She explained to Cosmopolitan magazine: "I had a Russian acting coach when I was at the New York High School of Performing Arts who told me I was a disgrace to the Moscow theater. Ever since then I've wanted to prove him wrong. I've never really had my eye on the prize, though – I've just wanted to enjoy the passage of time."
Jennifer's next movie "He's Just Not That Into You," also starring Ben Affleck, Scarlett Johansson and Drew Barrymore, is released in cinemas worldwide from next month.
Comments
comments