Oprah Winfrey broke her silence Friday about former guest Herman Rosenblat, saying she's "very disappointed" in his now discredited story about meeting his future wife in a Nazi concentration camp.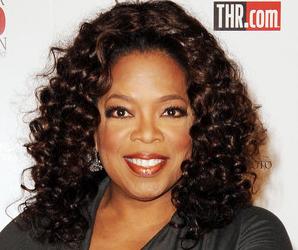 The US talk show host revealed on an episode of "The Oprah Winfrey Show" that aired Friday: "That's what happens with lies. They get bigger and bigger and bigger."
Rosenblat, a 79-year-old resident of North Miami Beach, Fla., and his wife Roma have appeared twice on Winfrey's show. Winfrey said he had planned to appear again to "explain himself," but the man's lawyers scuttled that.
Rosenblat's tale of a little girl throwing apples over a barbed-wire fence to him every day at a sub-camp of Buchenwald in the 1940s was endearing, Winfrey said.
Oprah Winfrey said: "And he told that story and I was crying, everybody was crying."
She noted that the couple did have an unusual story, saying: "They have been married for 50 years and he was, indeed, in a concentration camp and so was she."
Berkley Books, an imprint of Penguin Group (USA), had planned to release Rosenblat's memoir "Angel at the Fence" in February. But after scholars, friends and family members challenged him, Rosenblat acknowledged the story was untrue and Berkley pulled the book.
A planned feature film about Rosenblat's story still is scheduled to begin production this year, with producer Harris Salomon saying the script may note the "fabricated elements of their wartime love story."
Until Friday, Winfrey let her Web site do the talking, adding a small disclaimer that "on December 27, 2008, Herman Rosenblat admitted to fictionalizing portions of his life story, including how he met his wife." As of Friday night, Rosenblat's discredited tale remained listed on the site as the first example of "Love Lessons From Amazing Couples."
Winfrey's site also refers to another discredited guest, James Frey. In 2005, Winfrey chose Frey's "A Million Little Pieces" for her book club, but later brought him back on the show and chewed him out after he had acknowledged fabricating substantial parts of his memoir.
Gayle King , a Winfrey friend, said on her pal's show Friday that Rosenblat's story also disappointed her. But King took issue with some media outlets apparently saying Winfrey again has been deceived.
"I was very disappointed because when the story first broke, the big headline was 'Oprah Duped Again,'" King said. "I called Oprah and I said, 'I'm so tired of you being the whipping boy for this hoax because he didn't just dupe you, he duped a lot of people.'"