Jennifer Aniston, who has been busy promoting her film Marley & Me in New York, spent some quality time with boyfriend John Mayer, Thursday evening, December 18.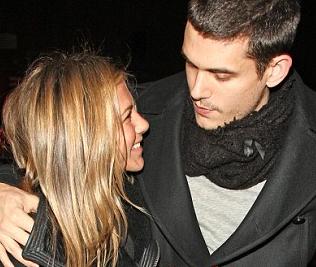 The couple was seen leaving La Esquina, after having dinner with Kelly Ripa and her husband Mark Consuelos, looking happy in each other's company, smiling affectionately and holding hands.
Smiling broadly as the actress snuggled up to her musician beau, the couple – both dressed in matching blue jeans and black jackets – strolled back to the 31-year-old's New York home after enjoying a dinner date with friends.
The 39-year-old actress looked every inch a woman in love as she enjoyed a break from promotional duties for new film "Marley & Me".
The couple then headed to their NYC apartment in downtown, Manhattan.
Comments
comments