Jennifer Aniston, who was previously spotted at the Mexico beach, is ready to make her television comeback, with a possible guest spot on Mad Men.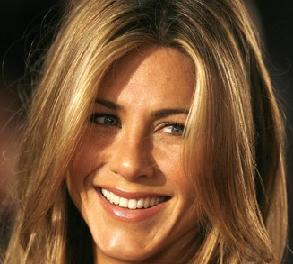 The "Marley And Me" actress, whose cameo on 30 Rock received rave reviews, is said to be considering another stint on the small screen.
She revealed: "I like Madmen. I would love to be in that. It is such a good show, it's great. I love the 50's era."
She added: "I would love it if they offered me a role."
Jennifer is also rumored to be dabbling in a few extra curricular activities such as writing love poems and songs with her current beau John Mayer.
Meanwhile, Jennifer Aniston and boyfriend John Mayer celebrate New Year's together at a beachside villa in Cabo San Lucas, Mexico on Thursday (January 1).
The actress had rented the place with pals Sheryl Crow, Courteney Cox (and husband David Arquette) and Laura Dern (with husband Ben Harper).
John Mayer and his two brothers had rented a nearby villa. The singer recently wrote on his official blog: "I had the best holiday season since I was a little boy."
Comments
comments