Princess Eugenie enjoyed a pole dancing routine and piles of Krispy Kreme doughnuts at a birthday party recently.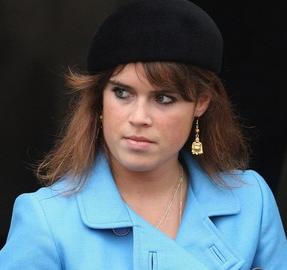 The 18-year-old princess was spotted "laughing" at a dancer who performed a "suggestive routine" using a pole prop at the 17th birthday party of Caspar von Bismarck at his parents' home in London's exclusive Chelsea district.
The young royal was joined by her rumored boyfriend Hugo Taylor, her 20-year-old sister Princess Beatrice and Beatrice's beau Dave Clark at the event.
An onlooker revealed: "The pole dancer did a pretty suggestive routine but the girls were laughing with everyone else. Eugenie even got out her digital camera and started taking pictures of the dancer, much to the amusement of her friends."
Before the dancing routine, guests at the event enjoyed piles and piles of Krispy Kreme doughnuts – the calorific treats recently introduced to the UK after causing a storm in America.
Partygoers also consumed a sumptuous meal before the dancer hit the stage.
Comments
comments