Jennifer Aniston has a new clip for the SmartWater company complete with dozens of adorable puppies, dancing babies and a fat man crying at a rainbow.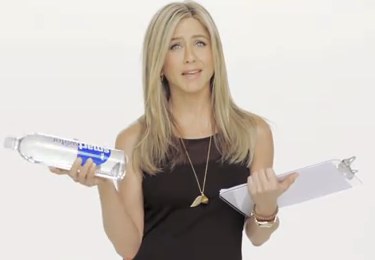 The "Break-up" star was dressed in tight trousers and a vest top in 2:46-long video. The video starts with a tousle haired, chubby cheeked child lip-syncs to the song Like A G6.
Jennifer also tried to persuade a parrot to say smartwater but the bird told her that she has a nice hair. And few computer generated babies appear and start dirty dancing in the video.
Comments
comments