Jennifer Hudson admits she's still coming to terms with the October (2008) murders of her mother, brother and nephew – but insists she doesn't want her fans to feel sorry for her.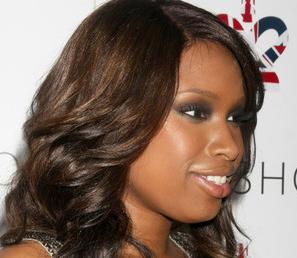 "The other day this lady came up to me and got really close to me," Hudson, 27, tells the new issue of Entertainment Weekly magazine, "and I thought, 'What is it that makes people want to … embrace me?' I don't like it when people get all emotional. I don't want you to cry."
"To see that love from fans," she says, is "one of the most beautiful things."
Walter Williams III, Hudson's childhood friend and longtime assistant, added: "It was so, so horrible what happened, and she's still hurting. But she's a strong girl and she knows her family is in a better place. I really think she's going to be okay. She's okay as long as people don't bring it."
Hudson – who is due to tour with Robin Thicke later this year – says she's looking forward to hitting the road. "This is what I love to do, and I hate to sit still. I have been active for the past four or five years, and to be working like that and then to just stop and all you hear is the clock ticking … That will drive you crazy," she said.
Comments
comments