Lindsay Lohan has denied claims her newly-svelte figure is down to a diet of Red Bell, cigarettes and candy.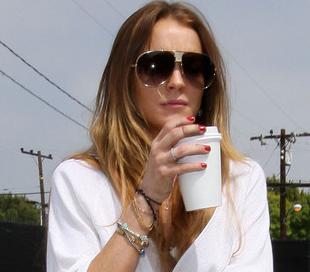 Speaking to a magazine, the "Mean Girls" actress' representative insisted that Lindsay is eating properly and exercising regularly.
The spokesperson said: "Lindsay has always enjoyed a Red Bull, but she eats. Everybody needs to mind their own business and stop worrying about what Lindsay eats or doesn't eat."
Lohan's representative also set the record straight on claims that the unemployed 22-year-old star doesn't use her own spray tan line, Sevin Nyne, which launches this month on Sephora site, but chooses Fake Bake services instead.
A source revealed:"Lindsay tans on the sly, and will have the van come to the house of her girlfriend [Samantha Ronson] instead of her own for discretionary purposes."
According to the representative, "She uses her own tanning products."
Comments
comments