Jennifer Hudson is refusing to go back to the house where her mother and brother were fatally shot.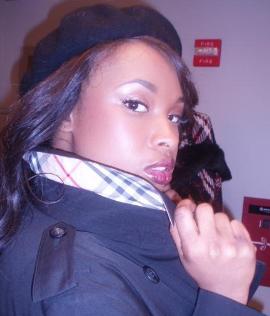 The Oscar-winning actress is so distraught over the loss of mom Darnell Donerson and sibling Jason Hudson that she cannot visit the Chicago property in which their bodies were found.
Andre Leon Talley, who is a friend of the star, revealed: "I believe she went back just once, to the gate, but didn't go inside. Right now she's at an undisclosed location."
It has also been reported the 27-year-old actress, who can soon be seen starring alongside Alicia Keys and Dakota Fanning in 'The Secret Life of Bees,' is taking some time off her busy acting schedule to concentrate on her family obligations.
Demitrias Jackson, Jennifer's cousin, explained: "She has been doing good. She's very strong and she's holding the family together. She is going to take a break from acting. She'll be taking time for herself and to be with her family."
The body of Jennifer's seven-year-old nephew Julian King, the son of the actress' sister Julia, was found in a SUV (sports utility vehicle) in a car park near the family's Chicago house, three days after Darnell and Jason were shot.
Meanwhile, Jennifer Hudson kissed her mother goodbye during a heartfelt private service for her slain family members in Chicago on Monday.
The Oscar-winning actress spent a few moments at the caskets of her brother and nephew, and gently touched the body of her mother before leaning down to kiss her.
Toward the end of the service, American Idol's season 3 winner Fantasia Barrino sang a rousing rendition of the gospel classic "Your Grace and Mercy." During the song, she walked into the aisle where she took Hudson's hand and sang directly to her.
The Reverend Jesse Jackson and Chicago Mayor Richard Daley both spoke at the service. After the funeral, a horse-drawn carriage led the procession to the cemetery.