Jennifer Hudson is rumored to returning to American Idol for the first time since her family was struck by tragedy.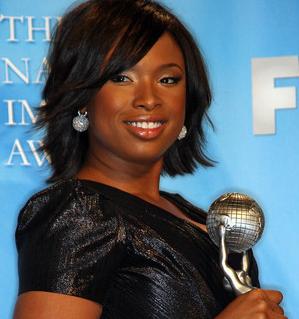 The Idol alum is said to be taping her special appearance after tomorrow's live show.
According to the a report, makers Fox will not confirm the guest spot, but ticket vouchers for the show say: "the second taping of Wednesday is the LIVE performance show with special performances by Jennifer Hudson and [Idol winner] Ruben Studdard."
The site expects it to air on an as-yet-unspecified episode later in the season.
It also says that the Oscar-winning star is expected to sing a song from her self-titled debut album, which won the Grammy for Best R&B Album last month.
When she appeared on Oprah last month, JHud said that performing is helping her to get through the tough times since the horrific killings.
She said that she was "just glad to be back and be back to work again. Just doing what I love to do is like therapy."
Comments
comments