Singer Jennifer Hudson said hello to family members in attendance at her first Chicago performance since their lives were impacted by a triple homicide.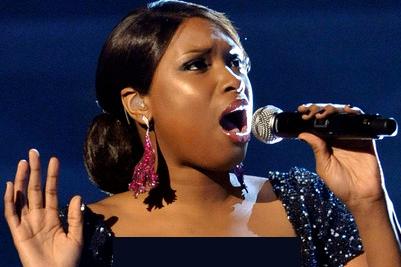 The Chicago Sun-Times reported Sunday that Hudson personally welcomed four of her cousins in attendance Saturday night at Chicago's Arie Crown Theater.
"This," the "Dreamgirls" star said of her family members, "is where I come from."
Saturday's headlining show by Hudson marked her first performance in Chicago since her mother Darnell Donerson, brother Jason and 7-year-old nephew Julian King were killed there.
Hudson did not specifically mention the October 2008 homicides during her concert, but did dedicate "You Pulled Me Through" to those family members in the audience.
The Sun-Times said the former "American Idol" contestant, who is on tour with singer Robin Thicke, also offered concert-goers covers of hits like "Let's Stay Together" and "Come and Talk to Me" in addition to a number of her personal songs.
Comments
comments