Five months after boyfriend David Otunga proposed to Jennifer Hudson on her 27th birthday, she returned the gesture with a surprise of her own: a proposal on Otunga's birthday.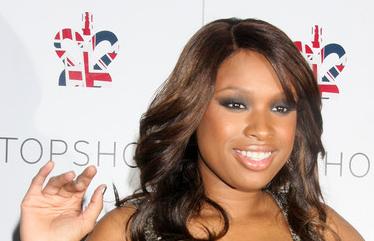 The Grammy-winning singer did it last month with style, presenting Otunga – a Harvard-educated-lawyer-turned-pro-wrestler – with a personally designed Neil Lane engagement ring rocking out at 5 carats.
"Jennifer wanted to give him something really special when she asked David to marry her," says Lane, who worked with Hudson for months to design the ring. "It was very sentimental and romantic. … They are really in love."
The handmade "architectural and geometric" platinum and diamond men's ring is "masculine, yet has a lot of sparkle," says Lane, who also designed the engagement ring Otunga gave Hudson last fall. "Jennifer and I went through lots of different designs, talked about it a lot and she was very open."
The only hitch was that neither Hudson or Lane knew Otunga's ring size, and when Hudson gave it to her fiancé last month, it was too big. So last weekend, in town for Hudson's tour dates, Otunga, 29, and Hudson went to Lane's L.A. store getting it resized. "They were so lovey-dovey and so sweet to each other," the jeweler tells PEOPLE. "He was very protective of her and they were so in love."
Hudson has been mum on the date of the nuptials, but has said that she plans to include her three dogs in the ceremony, perhaps using one as a ring bearer.
Comments
comments