Jennifer Hudson's mother and brother were the two victims of a fatal shooting in Chicago, according to the publicist of the actress.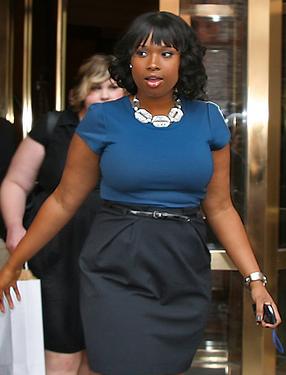 Lisa Kasteler, who is the representative of "Dreamgirls" star, declared: "We can confirm that there is an ongoing investigation concerning the deaths of Jennifer Hudson's mother, Darnell Donerson, and her brother, Jason Hudson. No further comment will be made and the family has asked that their privacy be respected at this difficult time."
The victims' bodies were found by officers Friday in a South Side home listed in the name of Hudson's mother, and police say the shooting appeared to be related to a domestic disturbance.
A 7-year-old boy, believed to be Donerson's grandson, is missing, and a search is on for a man.
Chicago police spokesman Officer John Mirabelli revealed: "We are searching for a young boy from that address who is missing. We are seeking to interview the adult male."
According to a report, it was a "cousin who lived nearby" that discovered the bodies.
Police reported the two bodies were discovered at 2:44 PM. When the fire department arrived, the home was declared a crime scene. All points bulletin has been issued for Jennifer Hudson's 7-year-old nephew who is missing.
Police are also looking for 1994 white Chevrolet Suburban with license plate X584859.
Jennifer Hudson, 27, a former star of the singing talent show American Idol, won an Oscar in 2007 for her supporting actress role in the movie Dreamgirls.
Comments
comments