Hollywood actor Josh Brolin and director Oliver Stone backed Barack Obama for US president when the film "W", about George Bush, premiered in London.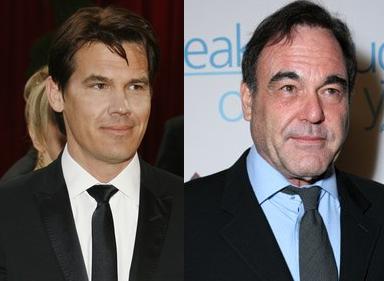 Josh Brolin, who played the role of the current American president George Bush, revealed at the red carpet: "I would say Obama for sure."
And director Oliver Stone added: "I would vote for Obama, he's a reformer."
Although the film director is backing the Democratic presidential candidate, he stressed the film was not anti-Republican propaganda as Oliver Stone revealed: It's a great story."
He said of George Bush: This guy changed history. We underestimated him. He took over the world stage and pushed the extremists' buttons."
He also said that George Bush "had left us in a dark hole" but his intention was for people to watch W and understand more about the man and how he became president.
The film follows the young Bush and shows him meeting Laura, becoming president and eventually taking the decision to invade Iraq.
Elizabeth Banks, who plays the president's wife Laura, also said she is a registered Democrat and saw no reason not to support the party's candidate.
Josh Brolin said he had initially turned down the lead role. He explained: "I didn't understand what he (Stone) was going for. I thought Oliver had an agenda. It wasn't until I read the script that I realised it was a brilliant character study."
British actress Thandie Newton, who plays US Secretary of State Condoleezza Rice, was among the stars who braved the rain at tonight's premiere at the Odeon, in Leicester Square.
Newton, said: "I admire her discipline. What she has chosen to do with it I'm less in awe of." And she also said she would choose Obama if able to vote in the US election.
Comments
comments