Jennifer Lopez's music might be out of tune, but her babies definitely aren't.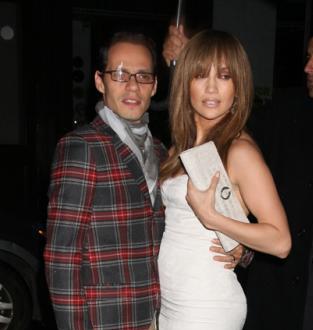 "They're very in-tune with each other," the singer/actress said of twins Max and Emme at the launch party for Kate Moss' Topshop in NYC on Wednesday.
"They're walking, they're talking, they're babbling a lot – all of that kid stuff.
"It's wonderful to watch!"
In fact, Lopez is so enamored with her babies, she could chat about them for at least 12 months. "Oh God, I could talk for a year about that!" she said.
Lopez – who turns 40 in July – also said "sleep is key" to staying in shape (and judging by this picture, the Jenny From The Block star has been spending the majority of her time in bed, instead of on the treadmill.) "It makes everything better," she gushed.